Click Or Call For FREE PCR COVID-19 Test That Is Acceptable For Traveling
COVID-19 Testing
COVID-19 Testing Information Below
COVID-19 Testing
As the world continues to grapple with the ongoing COVID-19 pandemic, Next Genomix Laboratories is proud to be one of the trusted providers of PCR COVID-19 testing. We are a CAP and CLIA-certified Molecular Diagnostics Laboratories that is equipped to provide same-day results for our patients. We understand the importance of accurate and timely testing in order to help contain the spread of COVID-19. That is why we have invested in the latest technology and equipment to provide the most accurate results possible.
PCR COVID-19 Testing
PCR tests are the most sensitive and specific type of test available for diagnosing COVID-19. This test detects the genetic material of the virus (RNA) and can be used to diagnose an active infection. The PCR test is performed by taking a nasal or throat swab from the patient and then running it through our state-of-the-art equipment.

When patients schedule their PCR test with us before 12pm, they can receive their results the same day. Otherwise, results will be available the next day. We understand that waiting for test results can be anxiety-inducing, which is why we offer same-day results whenever possible.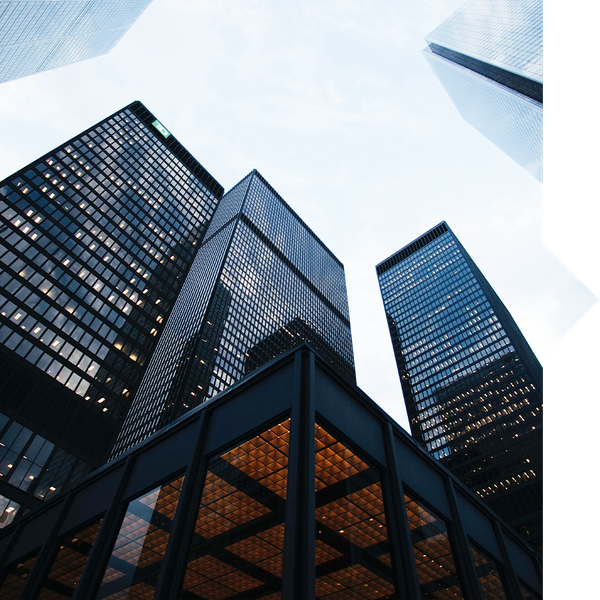 PCR Tests for Businesses, Corporations, and Clinics
In addition to providing PCR tests for individuals, we are also equipped to provide large-scale testing for businesses, corporations, and clinics. We understand that it is important for these organizations to keep their employees safe and healthy in order to continue operating. That is why we offer convenient and affordable testing solutions that can be tailored to the needs of each organization.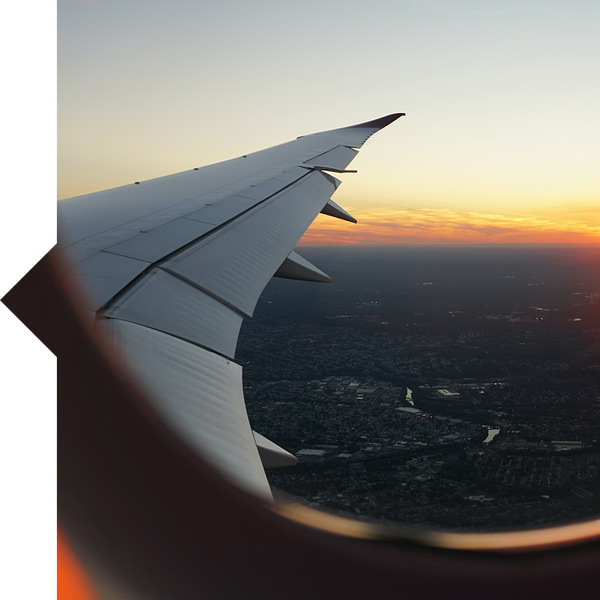 PCR Tests for Travel
Some travel plans may require a negative COVID-19 test result in order to proceed. Next Genomix Laboratories offers a FREE PCR COVID-19 test that is acceptable for travel purposes. We understand the importance of being able to travel freely, and we want to help our patients make their travel plans with peace of mind.
If you are in need of PCR COVID-19 testing, look no further than Next Genomix Laboratories. We are a trusted and certified provider of PCR testing with same-day results. We also offer convenient and affordable testing solutions for businesses, corporations, and clinics. Contact us today to request PCR testing solutions for yourself or your organization.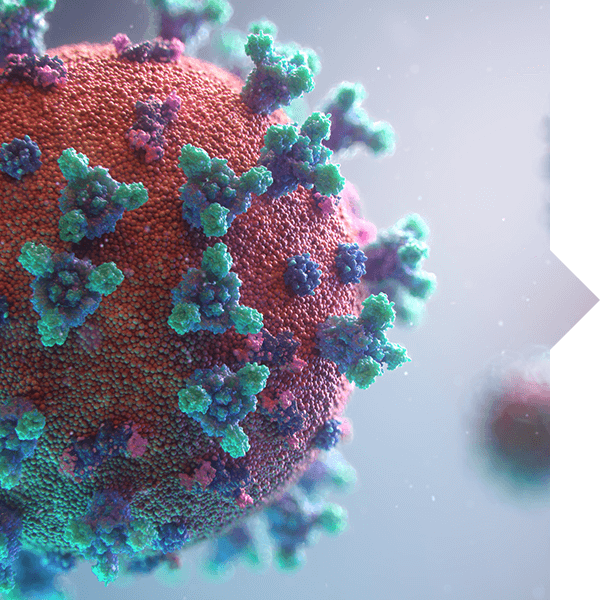 What You Need to Know
Who should be tested for COVID?
Those who are presenting symptoms of COVID-19

Those whose healthcare provider has requested that they be tested

Those who are unvaccinated and have been part of an activity that puts them at higher levels of risk of getting COVID-19

Those who have been in close contact with someone who is confirmed to have COVID-19
What are the symptoms of COVID?
Cough

Fatigue

Shortness of breath

Fever

Chills

Muscle aches

Body aches

Congestion

Headache

Fatigue

Nausea

Vomiting

Sore throat
According to the CDC, it is recommended that "anyone with any signs or symptoms of COVID-19 get tested, regardless of vaccination status or prior infection."
What is a PCR test?
PCR, or polymerase chain reaction, is a test that works by detecting genetic material from a virus. In other words, it works by detecting an existing virus if you have it at the time the test is taken.
Are PCR COVID tests effective?
Yes! PCR tests have been the most trusted test since the early stages of the pandemic, back in early 2020. It is also the most accurate test available. Mayo Clinic notes that "The U.S. Food and Drug Administration (FDA) approved these types of tests for diagnosing a COVID-19 infection," making them the gold standard for those in need of COVID testing with fast results.
Can you take a COVID PCR test at home?
Yes, and we strive to make it as simple as possible. We include everything you need in your PCR test kit along with instructions on how to complete the test, what to keep in mind, and how to send it back to our lab.
What can a PCR test tell you?
Simply put, a PCR test only confirms if you have COVID at the time the test was taken. It cannot confirm if you have had COVID in the past or if you have recovered from it.
What does the FDA recommend?
According to the FDA, "If you are tested, you should quarantine and isolate yourself at home until you receive your test results and follow the advice of your health care provider or a public health professional."
What if I have a question?
At Next Genomix Laboratories, we strive to provide high-quality PCR test kits for a wide range of needs. From individual tests to multiple kits for businesses or clinics, it's our mission to ensure that your experience with us provides you with fast, efficient results.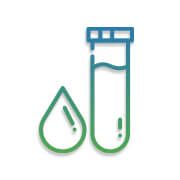 Our tests start when a sample is collected via a swab. The swab is inserted into your nose, then sealed and sent to our lab.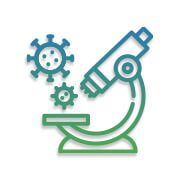 Next, our team receives the sample and begins to isolate the genetic material from everything else in the sample.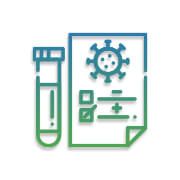 Finally, the PCR process begins. When complete, we are able to detect the presence, or lack of, COVID-19 in the sample.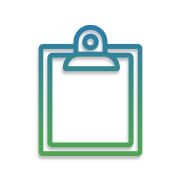 Results will be provided when the process is complete. Have a question for our Next Genomix Laboratories? Contact us!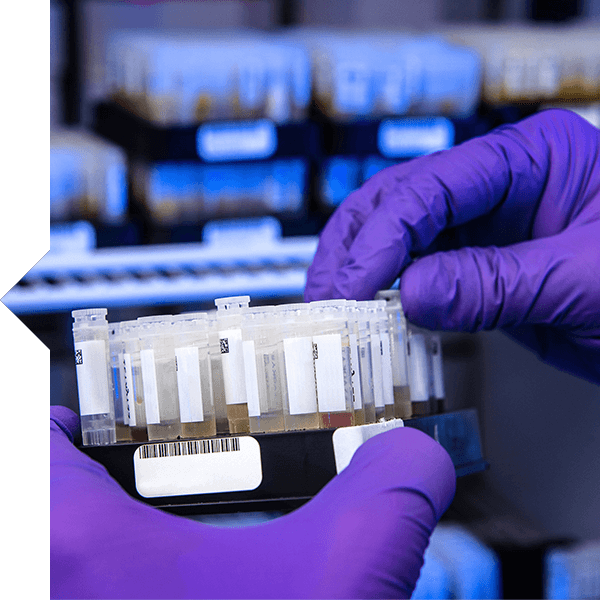 Why Next Genomix Laboratory?
At Next Genomix Laboratory, we're proud to be a CAP- and CLIA-certified molecular diagnostics laboratory. We provide a vast array of diagnostic services to deliver critical patient testing to physicians all across the United States.
Most importantly, our method helps to improve predictions of ideal medications for patients.
Learn more about our team by clicking the button below.
Order a Kit Today
With same-day results for testing conducted before noon and next-day results for appointments after noon, Next Genomix Laboratory strives to provide industry-leading service.
Although we do not accept individual health insurance, we're happy to provide free testing for those who are uninsured.
If you have questions, don't hesitate to contact us now, or fill out the form above to request a COVID-19 test kit.